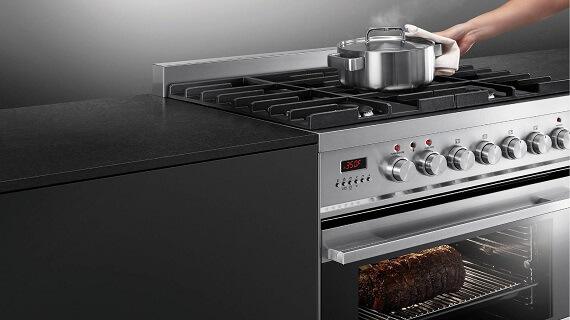 Kitchen appliances are an investment into the future rather than an immediate expense, and while usually a costly project, they are intended to serve your household for years, if not decades to come. That is why choosing your essential kitchen appliances requires prudent planning that will get you the best results in terms of functionality, financial savings, design, and your personal satisfaction as well.
You will need to settle on a reasonable budget beforehand, and then proceed to take into account various factors that will determine the look, functionality, and feel of your brand-new kitchen. Here are the essential things to consider when choosing kitchen appliances.
The price tag
You might feel tempted to spring for the latest stainless steel range, but that might not be what you and your kitchen need. After all, are you looking to create a functional place in your home to prepare food, or a professional restaurant kitchen? What's more, high-end ranges have quite a sizeable price tag attached, so not only will you be extending far beyond your needs, but your financial reach as well.
Balance is everything, and you can find extraordinary appliances that are both durable and affordable; you simply need to realistically assess your needs. Moreover, consider purchasing one appliance at a time instead of a complete set, and pick out different pieces from a multitude of ranges: you might need the latest refrigerator, but you might not need the latest generation dishwasher.
Overall quality and longevity
The price tag is somewhat able to give you a hint as to the quality and longevity of your appliance. However, more often than not, you're paying for the brand and not the product itself, so it is always best to search for authentic online reviews rather than rely on the advertisements or the words of "professional" chefs within the industry.
Appliances should be designed to last for decades, protecting both your wallet and the environment in the process. Energy star certified Viking refrigerators are an excellent example of this, with sturdy frames, cutting-edge operating mechanisms, air purification systems, as well as a variety of easy access drawers with temperature and moisture controls.
Pick your essentials
Perhaps you don't actually need a completely new set of appliances, maybe you only need a new fridge or a new, eco-friendly dishwasher or microwave. It is easy to fall prey to modern consumerism and believe that you need to completely equip your kitchen with the latest technological advances; however, that is rarely the case.
Be sure to be rational and prudent at all times, and you will be able to make a sound decision that will save you money, time and effort. Don't allow yourself to be persuaded by your local store clerk looking to sell as much as they can.
Go green
The aforementioned need to cut down on energy and water waste across the household becomes all the more important in the 21st century as humanity is faced with numerous ecological problems.
As natural resources are becoming increasingly scarce across the globe, now is the time to look for appliances that will not only allow you to decrease your upkeep costs, but also use less energy and precious clean water. Remember, the kitchen is the single most wasteful area in your home.
The perfect fit
Finally, you need to consider the overall impact your new appliance will have on your décor and kitchen setting. Choosing the wrong appliance can add to the clutter of the room and make it seem smaller than it actually is ‒ this is not a situation you want to find yourself in if you have a growing family.
Therefore, you also need to take the size of your kitchen into account when choosing your appliances so as to maintain the spaciousness of the room. Be sure to consider building custom-siz kitchen countertops and even a kitchen island in order to make room for your new appliances.
As you can see, choosing your new appliances is not quite an easy task as one would initially assume. Be sure to consider these crucial tips and you will have no problems making the best possible decision for your kitchen.
Check this more information: Great Ways to Update Your Kitchen & The Benefits of Denby Pottery and Cookware