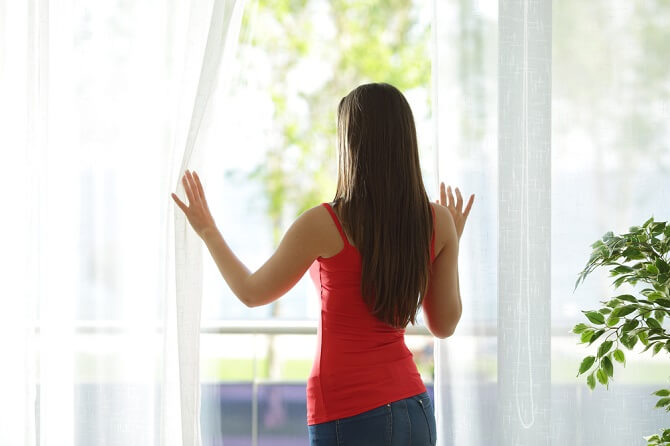 The shutters vs blinds debate have been going on for many decades now with both having its time in the spotlight. It all boils down to an opinion, however, as both are roughly the same quality and price. The argument for shutters has always been its ability to completely shut out sunlight (vs blinds that let in some light) but nowadays you find very good quality blinds that compete with shutters.
Speaking of blinds, you want them to be good quality. There is no point in being cheap on blinds because then you will get what you paid for. If you want to have a look at quality blinds then have a look at Complete Shutters. The most popular types of blinds to have a look at are Wooden Venetian, Roller, Vertical, Panel, Venetian, Vision and Roman Blinds.
When it comes to shutters it is more about the style (and if it matches your home) and, more importantly, whether it matches your budget. First let's establish that we are not looking at the bathroom when we consider different styles because in that case, you will need waterproof shutters that are limited in style.
Wooden shutters are probably your safest bet because they are inexpensive and easy to maintain. Paulownia Hardwood is also a safe bet when it comes to wood, one that suits many different styles. It is a versatile wood that never compromises. It is relatively inexpensive compared to other woods.
Basswood Shutters are excellent quality wooden shutters. They come at a higher price tag compared to that of Paulownia Hardwood but the quality difference is real too. They should last you indefinitely if looked after correctly.
The Tracked Shutter system is a modern-day piece of art. In the past, there was no hope of fitting shutters into windows or doorways that are too long or oddly shaped unless you could afford it. With the Tracked Shutter system, the shutters are fixed to a specially-installed track instead of your window or doorway. This means that they can run along the length of any area.
French Shutters are also very versatile and fit into most homes (goes perfectly with white walls). It is like the Paulownia Hardwood when it comes to price and sometimes slightly cheaper.
You get the Carolina design that looks similar to a set of doors that slide into one another. They are designed to be all or nothing, meaning that you either let in all the light with them open or none of the light with them closed.
The Hollywood design and the Pheonix design are also two popular styles of wooden blinds. They are also extremely similar.
Make sure that you know what the style is that you are going for before looking for blinds or shutters because this will make your choice easier.