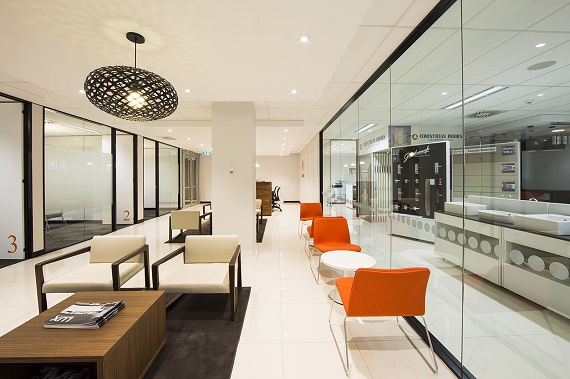 Just like all the generations before, millennials have brought with them new visions and different styles. As they currently comprise around 40% of workforce going on 75% by 2025, there has been a prominent generation shift in the values they hold and things they desire. While the older generations focused more on fitting in, working their way up the corporate ladder, earning and individual work, Millennials are more interested in achieving a work-life balance, communication and a collaborative workspace.
Their influence on workplace culture and office design is undeniable and here are several aspects where that is clearly evident.
Unconventional workplaces
While the generation of Baby Boomers had a need for privacy and separation at the workplace, Millennials have opted for a more casual concept and unconventional design. They choose to move away from the traditional layout and fixed furniture, cubicles and colourless walls. Modern companies, especially in the tech department, have produced highly original office spaces with an abundance of room for impromptu meetings, brainstorming sessions, secluded nooks when the need for private phone calls arises and have included much more diversified materials such as lots of glass, metal and recycled elements.
When choosing furnishings and colours, the focus is on their positive impact on productivity and creativity. Surveys show that the choice of design truly has a deep effect on the state of mind. Over 70% of professionals in offices today claim that their productivity and motivation has increased due to a pleasing décor, brighter colours, more natural light and art decorations.
Eco-awareness
Millennials are a green generation that is invested in health, environment and sustainability, so there's a tendency in modern office refurbishments to rely greatly on sustainable equipment that conforms to environmentally-friendly standards. Bearing in mind that workers spend a large part of their day at the workplace, one of the major factors in office design are making it a comfortable and energy-efficient space that is also inspiring and motivating. Even old buildings are easily transformed by retrofits into modern workplaces by improving insulation and soundproofing, installing double-glazed windows, using reclaimed materials and upgrading lighting, cooling and heating systems.
Office Furniture
As the ways of work and business dealing are changing and it's evident these can be done from any place, it seems logical that a particular workplace should reflect workers' personalities as well. The tendency is to make it pleasing to the eye, helpful to focus and inspiring. Besides the office layout and décor, the choice of office furniture has proven instrumental in achieving this.
Contemporary office refurbishments demonstrate that modern design is very responsive to this challenge, so we are witnessing a growing market that brings together function in form to accommodate diversified office uses. There's a visible push towards office furniture that is ergonomic in design, movable and multi-purpose, as well as aesthetically pleasing.
High tech
Although technology isn't by definition interior decoration, it is closely connected to modern design trends. As a common feature of Millennials' growing up, modern technological advancements are an integral part of any newly renovated office space. You will commonly see not just a place stacked with personal computers with dual screens and wireless accessories, but there will also be tablets, smartphones, headsets and game consoles. Technology is here to stay and it's a great help in balancing work-play time at the office and boosting creativity.
As millennials take the lead, changes in office design and ways of doing business are not feared anymore, but embraced and accepted as the new standard. An upgraded, comfortable and well-designated workplace packed with latest technology has become equally important as the pay check, parental leave and flexible working hours.