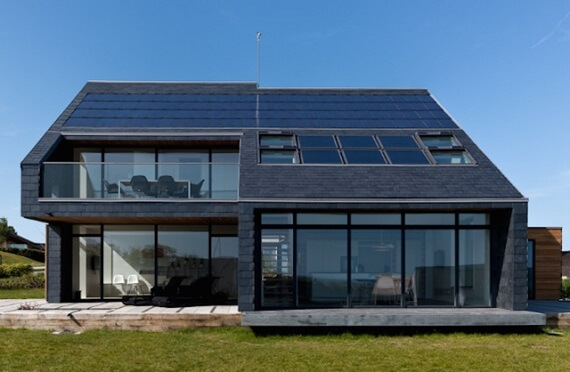 Property assessed clean energy financing, also known as PACE, is an innovative mechanism for financing energy efficiency and renewable energy improvements on private property. The program helps private property owners finance improvements that will reduce environmental impact and improve their property's energy efficiency.
Wide range of benefits
Property assessed clean energy programs are aimed at giving homeowners access to funding when lowering their home carbon, but in some areas PACE Finance also covers improvement and upgrades that save water and protect against natural disasters like earthquakes and hurricanes. It is available for all types of privately-owned properties, residential or commercial real estate. The distinct programs are sometimes called R-PACE and C-PACE.
Mechanisms of PACE
The U.S. Department of Energy points out that although PACE programs are under supervision of different authorities in various parts of the country, they all have the same objective – to cover the up-front expenses associated with energy-efficient upgrades, making them more affordable for property owners. In other words, the property owner uses the PACE financing to pay for the upgrade and then repays the amount plus interest and associated fees over a period. Savings achieved by the upgrade may sometimes cover some, if not all, of the repayment cost.
Who makes the payments?
PACE financing is locked down to the property, which makes it a "debt of property". Whoever owns the property is eligible to making payments for the PACE assessments. These payments are listed as a line item on the property taxes. In case the property changes hands, the new owner is responsible for making PACE assessment payments. Once the property is sold, the old owner has no financial obligation related to the PACE upgrade. The program specifics vary from locale to locale, as PACE must be invited into each city or county by the local government.
Advantages for homeowners
Homeowners may obtain PACE financing with no upfront payment, free of competitive interest rates and up to 100 percent financing, which covers the interest project cost plus the installation. In addition, savings made through eligible upgrades also reduce the effective cost of the improvements to the property owners as soon as they are completed.
Since the PACE assessment is secured through a lien on your property, it passes from owner to owner. That means that some mortgage lenders will require that PACE liens be paid off before the property is transferred or refinanced. Also, when selling the property, the seller must disclose any PACE assessments that the new owner will be liable for. As a result, potential buyers may not like the prospects of buying a property with extra financing attached, while potential lenders may be unwilling to provide a mortgage unless the PACE financing is paid off entirely.
Types of improvements covered
PACE programs are administered locally, which means that the list of projects covered will be different from city to city, county to county. For example, in areas where natural disasters like earthquakes and hurricanes are a real possibility, PACE programs may cover improvements that strengthen the building's storm or quake resistance, such as shatter-proof windows, roof reinforcements and seismic retrofits. Localities with high solar gains may apply for solar improvements that are expensive, but cut down energy costs significantly when installed.
Insulation and climate control
As a common candidate for PACE financing in many areas, insulation upgrades can help lower both heating and cooling costs. It is a popular assessment since many homes built prior to 1960 lack proper insulation. Cooling costs may also be reduced through another popular upgrade – cool roofing. It minimizes the solar gains on a building while also helping to reduce the solar island effect in urban areas. On the other hand, energy-efficient heat pumps, air conditioners and new ductwork may also qualify for PACE financing.
Water efficiency
Low-flow toilets and faucets, irrigation-related upgrades such as drip irrigation, rainwater catchment, and gray water recycling systems are types of plumbing improvements that greatly reduce water use. However, PACE funding extends even to water-saving landscaping improvements such as artificial lawns.
As the details of PACE programs vary by location, before they apply for financing, homeowners should hire a certified PACE contractors who will help them follow the local PACE guidelines and obtain the maximum of financing for which they are eligible.