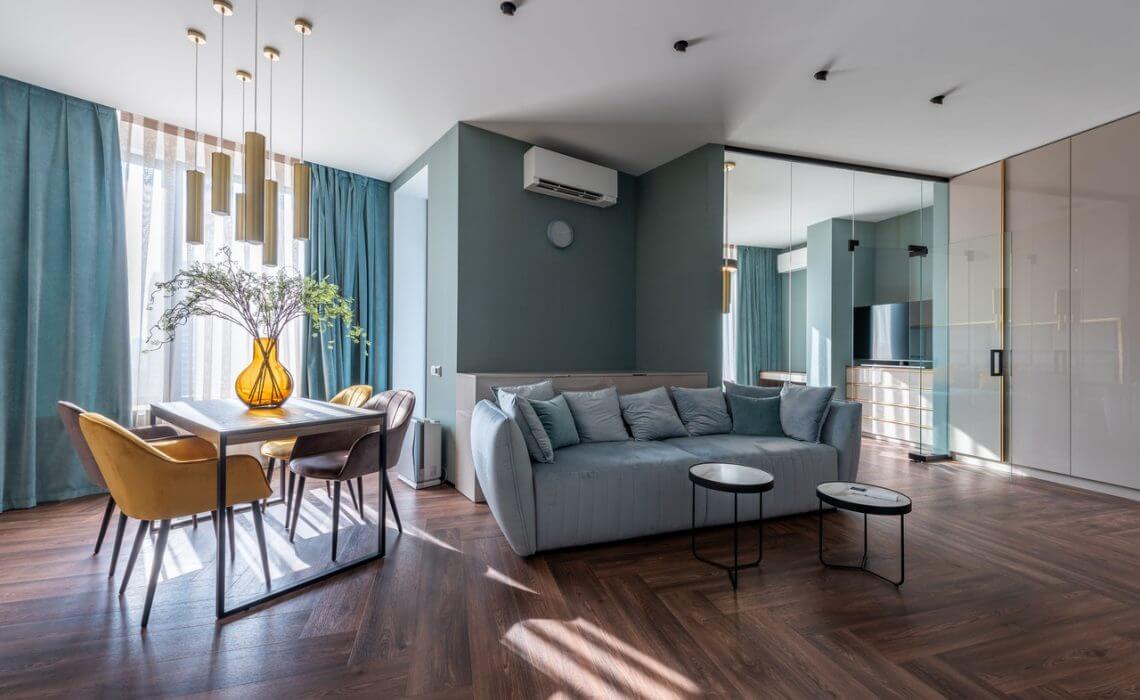 A fresh and inviting home will create a pleasant and warm environment. Plus, it's more enticing for visitors to come by and stay in.
Nonetheless, it's not that easy to decorate your home in a way that turns out lovely.
If you happen to be in a decorating mood and want to do something quick and inexpensive, here are some ideas:
Make Welcoming Entryway
When you're thinking of ways to decorate your home, don't forget to take care of your entryway as well. If you want an inviting home, especially for visitors, but not forgetting yourself as well, then level up your entryway. There are different ways you can have a welcoming entryway.
The best way is by adding the correct type of lighting by the entryway. You want it to be not so bright that it's intimidating but not too dark that it's gloomy.
A simple addition to the entryway, if you can add one, is a seating place. A simple bench is excellent, especially when you have a shoe rack and invite guests to take off their shoes by the entryway. Instead of having them hop on one foot, a seating place will help them in more ways than one.
Add Some Greenery
There is no better way to enliven a space than adding some indoor plants. Even fake plants can do well inside your house, but there's something a little different with live greeneries.
If you can be responsible enough and take proper care of these greeneries, they freshen up a space and make it look inviting.
There are plenty of houseplants that go well with different parts of your house. Some houseplants are suitable for the bedroom, while some are better somewhere that may be sunnier. That's why you should do your research and carefully choose which plants you can bring in.
The vase/pot/storage that you store them in is also an addition to why they'll make a great addition to your home. It's an additional decorative piece that won't feel cluttered in your house.
Decorate the Table
Leaving a table empty might look clean, but it also looks…empty. Thus, nothing is exciting about it. If you want to make it look better, adding a table cloth is a great way to make it warmer and inviting.
Aside from that, adding table decorations is a good idea as well.
Some people add scented candles. Others include artfully chosen decorative books and magazines. Another great idea is a vase with flowers which will always make anything attractive no matter what.
Rearrange Your Furniture
Everything you need to freshen and spruce up your home is inside your house. You don't know it yet.
How so, you may ask? Well, by simply rearranging your furniture, you'll find that your home feels much different than it did before.
Even if it's the same old furniture, a simple change of position can spice things up.
After having a deep cleaning session, consider rearranging your furniture for a newer look.
Hang Wall Art
Feel like the walls are looking a bit empty? You might want to get some more wall art around.
Wall art doesn't only have to be paintings or pictures. There are many different things that you can install on your wall that will look lovely as decoration. However, photographs and images are always a solid go-to if you don't have any ideas.
If you want, consider getting a mirror as well that could serve as a statement piece of whichever room you're decorating. You'll find that even mirrors can be wall art if done right.
Refresh Your Wall Colors
Repainting your walls or simply applying a fresh coat can make a room look lovelier than before. Therefore, if you're feeling like the room is looking a little drab, consider refreshing your wall colors.
Be careful with choosing new wall colors, though, as it may clash with your current decor if you're not careful. Repainting your walls can be expensive if you're unprepared.
Re-style Your Bathroom
When it comes to style, the bathroom is another part of the house that you might not be paying attention to as much as you could have. However, styling the bathroom is an excellent way of making a home elevate to a higher level.
Simply ensuring that you get uniform decor around the bathroom is a game-changer. Curating bath products and maybe adding an indoor plant are pleasant additions as well.
Bring Natural Light In
Although you can always install a light fixture to light things up, there's something different about getting more natural light in. Hence, you should welcome natural light as much as possible.
If you have a limited light source, maybe due to few windows, consider getting sheer white curtains. That way, you have window decor without lessening the light that comes inside.
Update Your Cushion
Updating your cushion is another excellent way to deliver something new to space for your living room situation. You can bring in different colors to work with, making the area look extra vibrant than before.
Changing the cushion covers is a straightforward change that you can make with little commitment on your part. You can also add different shaped cushions to create a distinct look and spice things up a bit.
Declutter
Sometimes, you don't need to add anything new to your house to make it feel and seem fresher. What you need to do is remove the clutter, which is something that we always tell our clients are Cleaning Exec Maid Service NYC.
Decluttering is an underrated way of freshening up your home, and understandably so. After all, unlike decorating, decluttering sounds like and is a chore to do.
However, you'll feel your home shine when you take the time to go through it to get rid of unwanted items. There will be more room for you to work with when you're decorating. Plus, your house will already look bigger simply because you got rid of unnecessary things that take up space.
You might also be doing yourself or others a favor by decluttering. You can donate, throw away, or sell these items.
The ideas listed above can help you spruce up your home without spending hundreds and thousands of dollars. Next time you're planning on paying more attention to your home decor, consider these ideas.