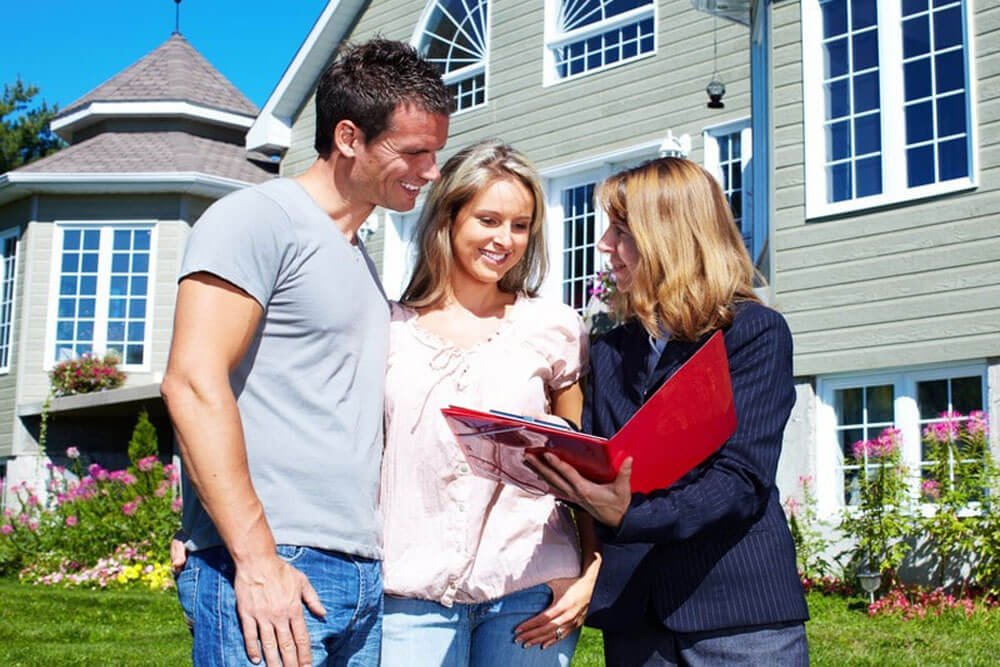 Selling your house is not always easy.  It involves several tasks such as hiring a realtor, prepping your house to show, and pricing your home to sell quickly and at a good price.  When it comes to pricing your home, there are strategies that you can follow so that your home won't sit on the market, go unnoticed, or sell at an extremely low price.  These are 6 of the go-to home pricing strategies in 2022.
Strategy #1: Use a free online home value estimate
Thanks to innovations in online resources you can get a general idea of your home's value with a free home value estimate.  HomeLight's Home Value Estimate is an easy tool that can help you understand your home's placement on the market.  You will need to answer a short questionnaire with a few basic details such as the condition of your home, the type of property, year your home was built, and when you are considering selling.  Your data along with your home's last sale price, current market trends, and recent sales records will be collected and analyzed in order to provide you with an approximate range of value for your home.  After you have all the relative data you will have a better understanding of where your home stands on the market.
Strategy #2: Check comparable sales
Real estate agents use comparative market analysis to determine the actual value of your home.  A CMA estimates the value of your property by evaluating recently sold properties that are similar to your home.  Home similarity is determined by comparing lot size, square footage, age and condition, number of bedrooms and bathrooms, and special features.  The collected data is put into a final summary that consists of homes that are sold in your area.  Prices will range from the lowest to the highest price as well as an average price.  The price ranges could vary greatly so you should discuss the range with your real estate agent.  He or she will be able to guide you toward a price that fits your home based upon market trends rather than a guesstimate.  Your price range may change based on improvements or lack of improvements you have made to your home.
Strategy #3: Use the Pricing Pyramid
The pricing pyramid has consistently been used by real estate agents to consider the relationship between your home's asking price and the percentage of buyers who might be interested in your home.  Based upon market value you and your agent can decide where on the pricing pyramid your listing price should be.  You may price at market value, which is where most sellers opt to begin and where you will attract about 60% of active buyers.  Some choose to price 10% to 15% below market value as this opens the buyer pool to 75% to 90%.  You and your agent may decide that it is in your best interest to price your home above market value.  While it is rare to price any more than 10% to 15% above market value, your agent may feel it is appropriate given extending circumstances such as added value to the property that other comparable homes in the area do not have.  Be cautious though as this high above market value will narrow the potential buyer pool to as low as 10%.  If you decide to go this route you may need to lower the asking price in two to three weeks, depending on interest in the property.
Strategy #4:  Consider online pricing
It is no surprise that in 2022 95% of all home buyers used online tools as part of their home search process.  Whether it is an initial search for homes in their buying area or research on comparable home prices, buyers are going to look on the internet at some point during their home search.  To take advantage of this situation you should consider tweaking your asking price to ensure that your home will consistently show up when buyers are searching for properties.  Quite a few online real estate sites set price filters at $25,000 increments, so it is in your best interest to follow this interval with your pricing.
Strategy #5: Pay attention to seasonal shifts
In general, spring is considered to be the best time to sell your home.  However, this is not true of every area.  Your agent should be knowledgeable of the best selling time in your area and can advise you on when to list your home.  Based on the time of year that you are selling you should also consider your listing price.  Peak market season in some areas may justify setting a higher sales price while selling during a relatively slow season requires a decrease in listing price.
Strategy #6: Consider cash
Sometimes you need to sell your home fast and the uncertainty of the market coupled with the process of preparing your home to sell is not feasible.  This is where  a cash offer could be relevant.  This process is as easy as requesting a cash offer using HomeLight's Simple Sale platform.  After you answer a few questions about your home you can expect a full cash offer within 48 hours.  While this strategy is much quicker than traditional selling it will most likely come with a lower price.
Selling a home can be complicated and requires a large commitment.  If you are considering selling your home it is best to find a professional real estate agent in your area that can assist you in using the right pricing strategies so that your home can sell quickly and at a great price.


Provided by 9 Reasons Buying a House Will Be 100% Worth It