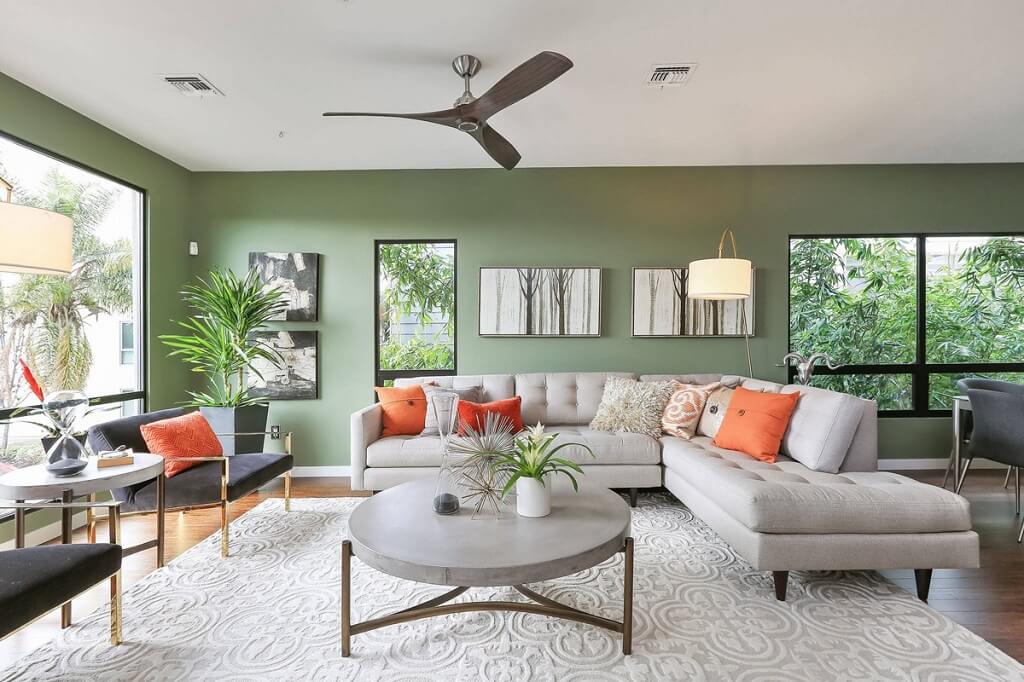 Construction work is at a boom nowadays, specifically in urban areas. In this boom, there is rocket speed for commercial flooring projects.
The more the building ages, the more it requires the work of remodeling for every old, damaged, torn out, worn out aspect of that place. But the main concern is cost while deciding the commercial flooring of the project. Some go for regular projects; some may go for environmentally friendly sustainable floorings.
Read on to know further to know more about using commercial flooring.
Types of Commercial Flooring – All You Need to Know
#1. Polished Concrete: This is a durable and classic building material. It can be seen mostly in shopping malls, corporate offices, supermarkets, or warehouses. These have become sort of popular among people. This flooring typeis pretty affordable and gives a clean and pure look, and the look is so classy that they give a place a richer look. Their light reflectivity is one plus point of this commercial flooring and makes a place look more expensive. When compared to they are environmentally friendly. Almost no waste material is produced during their installation.
#2. Stained Concrete: Commercial flooring is easy to clean surfaces that mimic expensive materials like marble, natural stone, and even wood. Different things and designs can be created to make it look more beautiful or decorative. Different stencils or patterns can be used for making such designs and decorative elements. They can be customized as per customers' wishes. Such type of flooring can be seen in bedrooms, restaurants, stores, churches etc.;its use is so much in the market that it can be seen easily almost everywhere. Moreover, commercial flooring is cost-effective and long-lasting.
#3. Epoxy Flooring: Its growth is the biggest in the market. It has become common in commercial settings. It is highly resistant to wear and tear and other common abrasions. Different types of coating are equipped for UV resistance.
#4. Vinyl: is a synthetic polymer that gives a hardwood or stone look. They are vinyl sheet flooring, vinyl composition tile, luxury vinyl tile. In hotels, lobbies, schools etc., but yes, they can fade with time, especially in an area where direct light is exposed. Vinyl has a more significant impact on nature as chemicals are released during installation.
#5. Carpet: It could be the most traditional sort of choice when t comes to flooring in today's time. It nourishes warmth in colder areas. But its loss is that it can quickly get stained damaged, and toxic chemicals are released during its installation. Its maintenance is not pocket friendly either.
Hardwood is much more expensive, and its installation period can be lengthy. It may look beautiful and elegant, but at the same time, it has similar problems to what carpet flooring has. Moisture can be one issue, and humidity too, and hardwood flooring can't be seen often in commercial settings.
There is specific commercial flooring, too, like laminates and rubber. It depends on the pockets of the person or company what they require. Flooring should be done by keeping in mind climate and costs and what the product gives you. 
A customer may find different types of flooring in the market, but the choices should be made accordingly. Every commercial flooring has its pros and cons, and nothing can be that bad, or everything can't be that good.
Conclusion
At the end of the day, commercial flooring is undoubtedly a significant part of any place. Giving a proper type of flooring to a place increases its value.