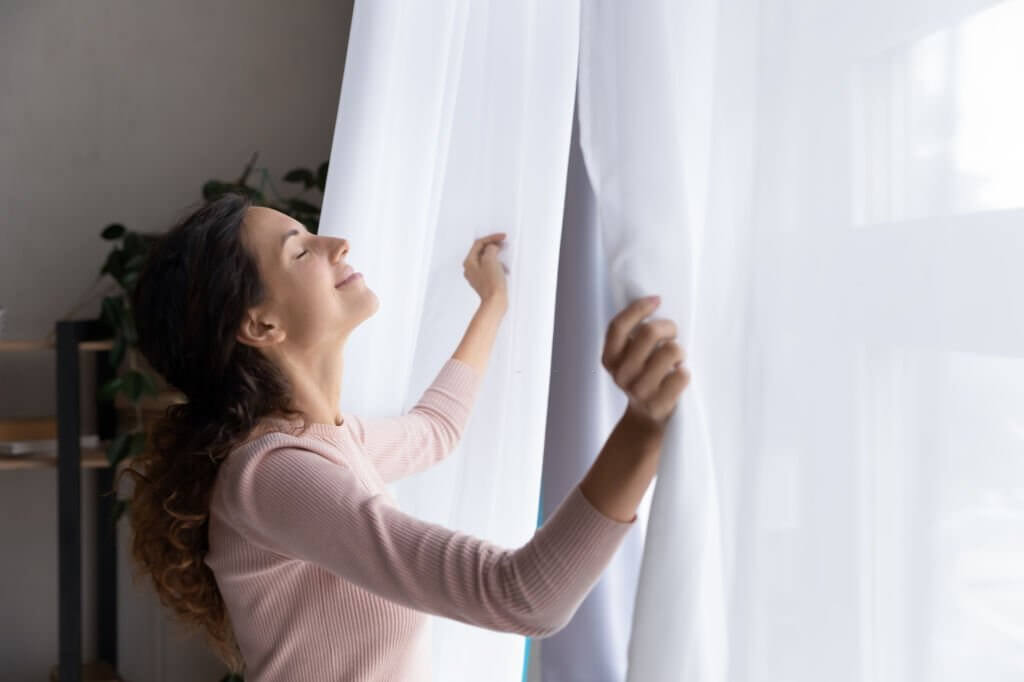 After getting the necessary kitchen accessories like cabinets, wardrobes and furniture for your house there is one major element that you just cannot ignore when it comes to your home decor. The curtains! These are one of the crucial decor pieces that can set the entire tone for your room. There are unlimited possibilities whether it comes to heavy opaque textiles share, fabrics solid prints and solid colours ornamental and substantial or even breezy and light.
There are plenty of options and varieties available when it comes to accessories, fabrics and tracks which can make it quite confusing for you to make the right choice. But these are some useful tips that can help you to choose the best curtain for your home.
Choose drapes to block sunlight out and curtain for privacy
First and foremost, when it comes to choosing to curtain you have to feather out the requirements of your room. It is often that shades blinds grapes and curtains are chosen by homeowners without knowing any difference between them. And when this is done the window treatments can go on to block the amount of sunlight that needs to enter into your rooms.
Curtains are panels of fabric that are suspended from cotton rods and composed of light materials. These are used mostly for the purpose of privacy which makes them ideal for living rooms.
Drapes, on the other hand, are composed of thicker materials – which are created to block sunlight out and are perfect for bedrooms.
Choose proper fabric
The tone of design can be changed by the materials used in curtain. Materials play an important role in the appearance of a curtain and consequently, your room. You can find plenty of options including heavy velvet, medium weight brocades lightweight cotton sheer lace etc. While choosing your fabric you need to take two important factors in consideration:
The decor and mood of your room.
How much of sunlight you would like to admit into your room.
For instance, sheer fabrics are ideal for minimalist rooms whereas heavier ones are more appropriate for rooms that are more traditional in design. Keep in mind that each fabric has a different kind of fall from an elevation and naturally, would be different in appearance when drawn back and pleated.
Check whether it complements your room furnishings
Keep in mind that the curtains colour of your choice can make or break the appearance of the interior. The curtain that you choose needs to complement the furnishings within your room.
In other words, the colour that you choose your curtain in should really be in sync with the remaining part of your furnishings.
You might either go for trips which contrast with your decor or harmonize with it. If you are looking for a pleasing appearance, go for drapes available in a colour complementing your wall shades. Alternatively in case you would like the colours of your curtain to be the focus look for a colour that can contrast that of your walls and furniture.
Choose between solids and prints
When it comes to rooms having lots of solid colours one should go for pattern print. You should look at the rest of your room decor before you choose curtains. In case all the other soft furnishings in your room are of a solid colour it can be a great choice to go with printed curtain. The contrary is also true.
It is important for you to keep in mind that, to any element, visual weight is added by prints.
Naturally, in order to work with printed curtains, one important way is to have them paired with solid colour furniture items, accessorised with area rugs printed cushions etc.