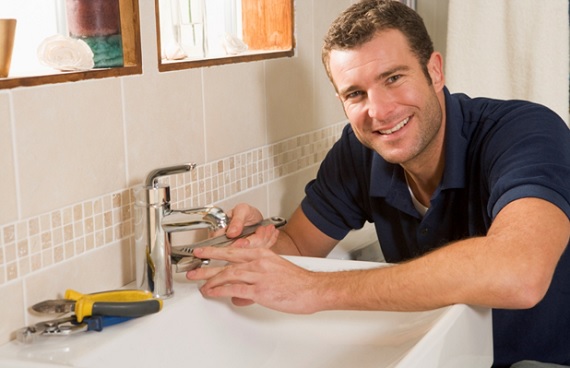 Whenever there is a problem with your pipes and taps, it's usually quite serious. A water leak is something that you will want to have fixed as soon as possible. In the event of this, the first thing you will need to do is find a plumber. This creates a different problem. The last thing you want is a plumber turning up and not being competent enough to complete the job. You're going to want someone who is professional and reliable. One of the best ways to find a trustworthy plumber is to search online. A local area search (such as typing in 'plumbers London' for example) will bring up a plenty of results.
Here are some tips and tricks to help you find a plumber you can rely on:
Check Experience and Licences
First things first, you're going to want to make sure the plumber is qualified for the job. Make sure you check he has all of the necessary certificates that qualify them to undertake the work intended. Also check whether the plumber has a license and whether it is up to date. Anyone who has a license is a professional and has gone through the proper channels in order to become a qualified professional.
On the other hand, an unlicensed plumber is a liability, because if anything was to go wrong, you would not have their professional details to hold them accountable and would not have a case to argue if taken further. Experience is one of the best tell-tale signs of a reliable worker. After all, practice makes perfect!
Get Referrals and Read Reviews
If you are going to get any service or product, you'll want to hear what other people have to say, to determine whether or not they provide a good service. For plumbers, you can speak to previous customers and find out if the plumbing work completed was to a good standard. If it is, find out whether the service was reliable and the proceed to get some contact details.
Sometimes you may not be able to get referrals because people have not had the opportunity to use the plumber in question. However, you should read different customer reviews before choosing a plumber. These reviews will guide you on whether or not you should us the plumber in question.
Compare Prices and Check for Guarantee
Another important tip when looking for a reliable plumber is to compare the prices they give you to complete the job. A plumber should be able to give you the most accurate quote when pricing up a job. They can estimate for everything they need and give you an official quote. Plumbers who give cheap quotes over the phone are not the best to use, as they can often change prices midway through the job. Make sure you always get them to provide a written and singed quote before any work starts.
Once you do have a quote, compare it with other plumbers in order to get the fairest price. Additionally, you need to ask about the guarantee that the plumber offers. Any plumber who is confident of their services will attach a guarantee to the service.