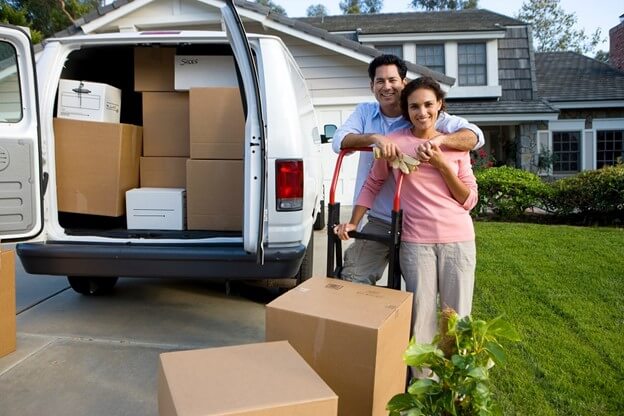 If you're in your early 20s, moving from a dorm room into your first apartment, the general rule is that you can ask your friends to help you move in return for pizza and beer. However, the moment you hit your late twenties, that's not such a good look anymore.  The older we get, the more items we own and the more we'll need a moving company.
Unfortunately, many people aren't sure how to find the best company for themselves! So here are some of the best things to look for when considering moving companies.
Your Budget
How much can you afford?  The average moving company can cost between one hundred to three hundred dollars an hour.  This includes at least two workers and the vehicle they drive around in.  The tighter your budget, the smaller your options and the fewer guarantees the company can offer.  If you want to be sure you'll get what you need, you may have to pay a little more.
The Distance You're Moving
How far are you moving?  Did you snatch up one of the houses for sale in Toronto, or do you have to move across the country to Whistler?  Different moving companies have different distance needs and will offer different plants for these.  Many won't move homes further than a hundred miles apart, while others charge premium amounts for long-haul moves.  Ensure that you ask for their long-distance move needs if they apply to you.
Their Reviews Online
Not every review online is honest, but most of them will give you a general view of whatever company you're considering.  If you notice many customers saying the company scuffed their items, that's a clear sign you should avoid them.  If, instead, you see wonderful and glowing reviews, they seem like a good option!  It's okay to hunt around and consider all of the options at your fingertips before making a decision.
Word of Mouth Reviews
Has anyone in your life moved recently?  If so, ask them for a reference to whichever company they used.  If they hated the company they hired, and the employees were jerks, this can be valuable to know too!  Word of mouth can be more easily trusted than online reviews because it comes from someone you know personally and sees in your everyday life.  Try to gather as many of these reviews or references as you can.
How Much You're Moving
How large of an apartment or home do you have?  How full of items is it?  It's okay to have many things, most people do, but the amount you have could guide you towards your decision. For example, if you're only moving from a studio apartment with one bed and a dresser, it might not be in your best interest to try and proceed with a professional company.  Instead, consider simply renting a truck or van for the day.  This will allow you to take your time while also saving you some money on labor and tips.
Moving is a complicated and labor-intensive thing to do. However, make the right choice with your moving company, and you could take a lot of pressure off of your shoulders.