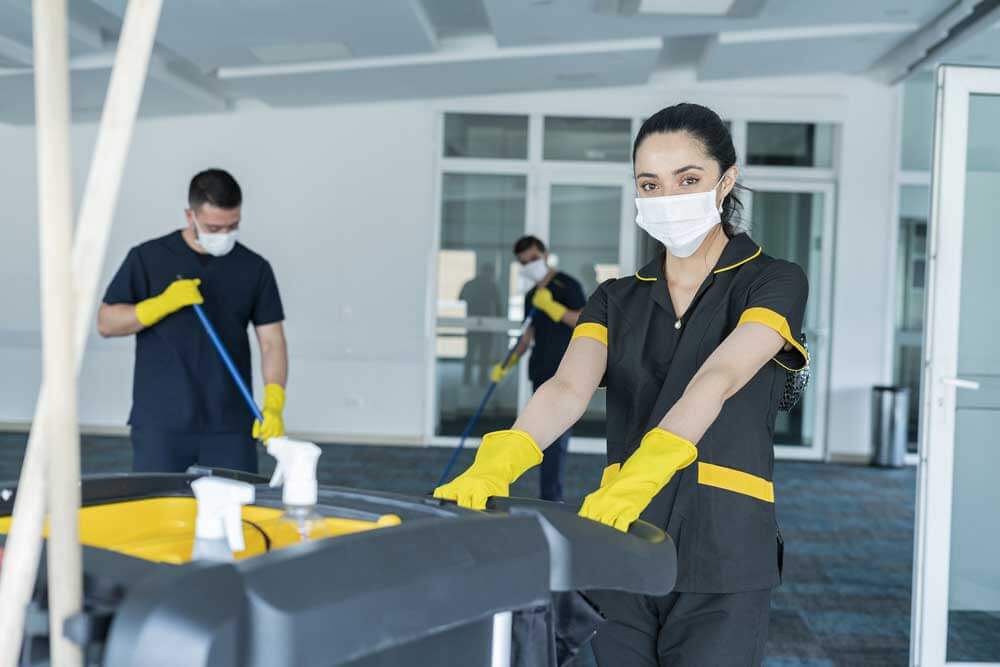 On the tail end of the pandemic, we're more aware of the need for being clean than we've been in a very long time. It's no wonder that the demand for professional cleaning services has skyrocketed as the lockdown orders have been revoked.
Keeping your own home can be quite challenging, and with plenty of us working from home, finding the time to clean effectively has also been difficult. We talked to professional cleaners at Not Your Own Cleaning about what makes hiring pro cleaners in 2021 such a big hit.
We're All at Home, but Also Busy
As we spend more time at home, thing get dirty much faster, that's just the way of it. You will use a lot more dishes if you eat all of your meals at home and not at work; the dust (which comes largely from our dead skin and hair cells) will also accumulate faster. Not to mention that if you have kids, they will continue to create their own brand of mess – but 24-7.
And all of that might be fine, because you're home too, you can just do more cleaning. But the advent of working from home and stabile internet connections means that most people who have been forced to stay at home were not spared the work – they just did everything online. That reduces the amount of time available for cleaning to a pre-pandemic level, but with an increased output from everyone.
For most people, this is not a sustainable method, which is why cleaning services have seen a noticeable boost as soon as they were permitted to work again.
Trained Professionals Know What They Are Doing
Even if you had the time and energy to do your own cleaning, there's the question of quality of work. As mentioned before, we're becoming more aware how important cleanliness is. And who better to provide high standards of cleaning than trained professional cleaners.
Most cleaning companies tend to have quite high standards when it comes to hiring cleaning professionals along with training to ensure that all of the cleaners within the company adhere to the same rules and same standards.
Cleaning Equipment Does Make a Difference
Along the same lines with cleaning professionals being better at cleaning than most of us, using professional cleaning equipment is also important. High end vacuum cleaners can be very expensive and don't make much sense for individuals to buy, but cleaning companies can and do invest money in such devices in order to provide the best possible service to their customers.
If you want your home to be cleaned thoroughly and effectively, there's no better option than professional cleaning equipment. Try a professional cleaning service at least once to really see the difference.
Cleaning Companies Are Flexible
If you pick the right cleaning company, you can experience the true customer service. Most cleaning companies have a well-developed system of services that can cater to the majority of clients and their needs. Whether you are looking for a one-time cleaning, a deep cleaning, or a recurring service, you will find plenty of options online, as well as with your local cleaners.
However, true professionals in the industry are flexible and can offer you a service that is specifically designed around your needs. If you find someone who will take the extra effort to meet you half way, you should seize the opportunity to work with them.
Working with cleaning services can be a true blessing for busy people who don't have the time or the energy to clean their homes. If that's you, consider hiring one and enjoying the benefits.