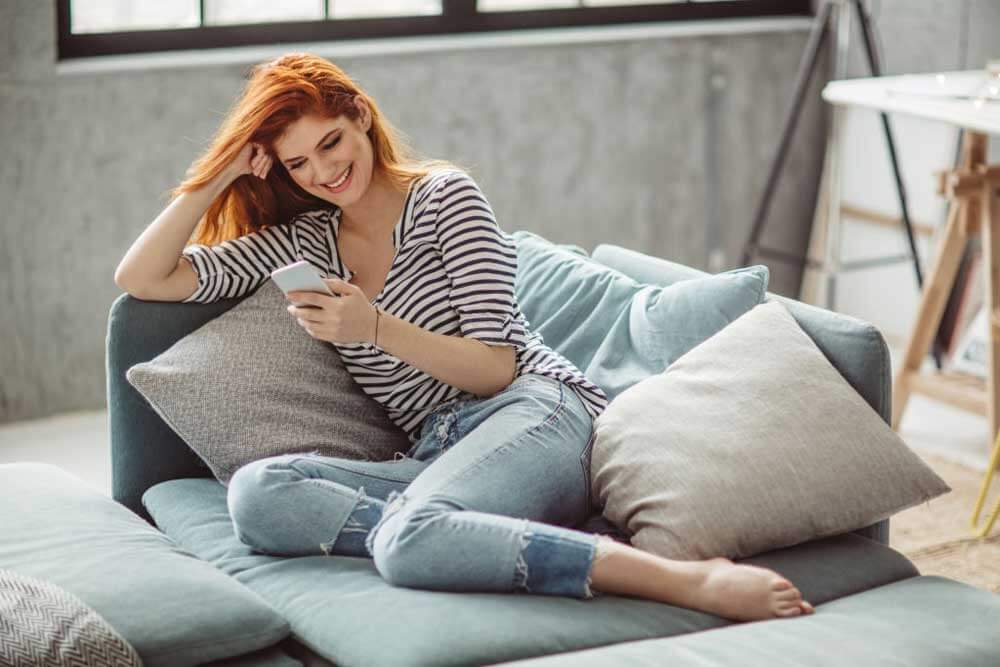 It is very rightly said, "modern problems require modern solutions". In this day and age, as the room for progress and development is advancing, the rooms for living your life are dwindling. It is quite arduous to ace the space these days. The generation Y believes in minimalism. This does not affect their taste or their wish of having a decent living space.
Innovative and cutting edge inventions are encouraged and preferred by everyone. Something as basic as furniture needs to be futuristic. Sofa-beds, although, not something that is a product of this century, is evolving. This piece of furniture comes with a lot of possibilities, uses less space and saves money.
WHY SOFA BEDS?
Gone are the days when sofa beds were used by youngsters and bachelors only, in their one-room apartments. It is being used by people with studio apartments to families in their condos and villas. The amount of space sofa and beds separately require, is a lot. They are very heavy to move around and clean the surrounding areas. Not only a sofa-bed is lighter, they save you space. A room is not restrained to a particular job, it can be used for a lot of activities. Sofa-beds help you to smartly use your room.  In fact, sofa-beds also have other stylish extensions. They can be purchased to add more to the room.
There are some people who expect visitors very often. There are times and seasons when everyone expect a lot of guests. Sofa beds save you time and from embarrassment. The same living room that everyone was lounging on  can be easily turned into a bed for your guests. Even temporary office spaces can be turned into bedroom with sofa-beds.
It is often thought that a sofa-bed is not as comfortable as a sofa or a bed. The sofa-beds are equally comfortable. The range is vast, there are so many types on the basis of price, quality, size and requirements to choose from. The sofa-bed is a perfect to your home.  You will be at ease while reading a book on the sofa or having a good night sleep while it is a bed. Some are so relaxing and perfectly crafted, you might not even need pillows.
The benefits of sofa-bed does not limit to its literal denotation. Times have changed and so have the sofa-beds. They also provide additional storage space, for a quilt and beddings, clothes or books. Sofa-beds have changed according to the requirements. They also come with soft reading lights, USB ports and in-built drawers. The aim is to provide comfort. Along with comfort, all the basic utilities surrounding it. The smart storage space makes this piece of furniture, futuristic.
A sofa-bed can be used as many different things, they can be used as a queen-size bed, a recliner, a lounger, a kid's bed and of course, a sofa. It makes a room really chic and modern. It is even easy to clean the room and areas around the sofa-bed. Different sofa-beds have different weights but compared to the usual beds, they are a lot lighter.
A sofa-bed can be handled without any hassles. It does not require a lot of maintenance like other furniture. The cover of the sofa-bed can be easily removed, washed or dry cleaned. The cover is usually made from durable cotton and polyester with viscose and linen. The cover is not only skin friendly but also made from renewable and sustainable materials, which makes the product, environment friendly also.
Sofa-beds comes in wide range of prices, which makes it perfect for everyone to buy and use. Sofa-beds are easy to find, they can bought from a furniture store or online. Big companies to small scale factories, sofa-bed is no stranger to furniture world. There are a lot of possibilities with sofa-bed, not only you can sit or sleep, you can also recline and lounge. Some have even evolved to become a recliner as well. There are some sofa-beds which are inflatable as well, they can be used in your homes and on water, to float. While people question its quality, they are made from skin-friendly materials. Either way, a sofa bed have a lot of uses.