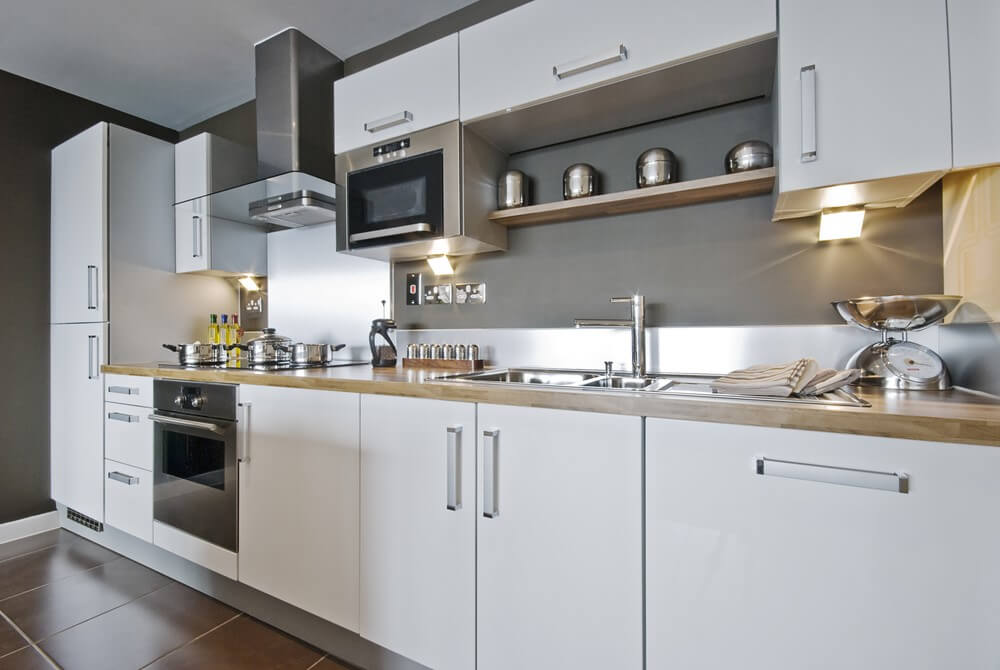 The kitchen has transformed over a period of time; they are no more the same mundane place where one has to enter to cook. Instead, they have become a place where you can cook, eat, and create a friendly ambiance, which makes it a wonderful place. If you still haven't worked on renovating the look of your kitchen, its time that you start thinking about it. Kitchen renovations are a great way to give your kitchen a new look and appeal.  Here you need to understand the difference between kitchen renovation and remodeling. While a renovation can be a bit cheaper, remodeling the entire kitchen can come at a higher cost. In this blog, we will be unfolding different ways that you can adopt for kitchen renovations.
Tips to Follow:
Time to Undo the Kitchen at First:
It's possible that you are not very fond of a certain structure of your kitchen, well, you can get rid of them or convert it into something more useful. First of all, you need to figure out what things are important. For example, you need to remove the cabinet doors first. Most of them are attached to the walls. So, have a plan for holding those cabinets up while removing the screws.
Next, remove the window trim and doorway in case you want to reuse it later. Then slide in a putty knife to nails and tug gently.
Shut down the power and remove the lighting fixtures and appliances, which are wired directly. Then you have to cover the exposed wires with some of the wire nuts available from local hardware stores for kitchen renovations now.
Be sure to use one crowbar for forcing sheets of the paneling from walls. You can even use a sledgehammer for the brute force and avoid smashing the studs.
Have to Set a Budget Too:
Before you go ahead with kitchen renovations, it's important that you must figure out what is your budget. Kitchen renovations can be costly and if you are looking ahead for this work, it's important that you must decide your budget first. As per some of the pros and their surveys, there are thousands of dollars up for investment while trying out kitchen renovations. So, if you don't want budgets to create issues, you better prepare for it beforehand. A realistic budget for a kitchen renovation will be around 5% to 15% of the total value of the place.
Aim for Some of the Hidden Costs:
Make sure to include the cost of materials and labors along with taxes and shipping or delivery costs, if any. All these petty amounts can add up pretty quickly and end up with a massive number.
So, while trying to create a budget for kitchen renovations, try to keep rooms for these costs as well.
Also try to consider some points which you think you can handle all by yourself. Only move ahead with this idea if you are comfortable and 100% sure. If so, then you might end up saving some bucks as well.
Catch up with a General Contractor:
It is always important to have an expert in charge while covering all kinds of kitchen renovations. No matter how big or small the situation might be you need a pro to help you cover the services, in a step by step manner. So, if you are aiming for quality renovations for your kitchen space, get the help of the experts for that. Call them or log online and book an appointment before moving to the next stages. The results will work out in your favor.
The above-mentioned tips will help you go ahead seamlessly with kitchen renovations. Make sure that you are clear with what you are aiming for; it will help you adopt the right approach for kitchen renovations.