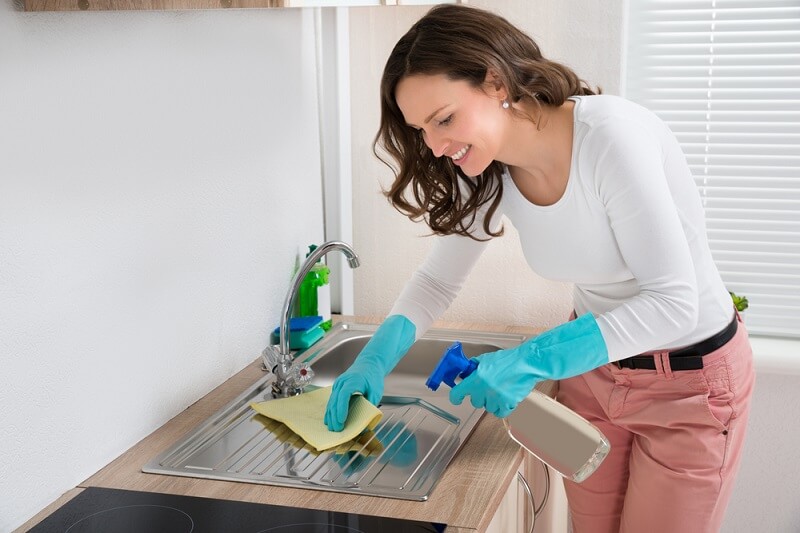 House hold works and activities are performed completely by couple within their own homes. House hold work is primarily the combination of physical tasks such as childcare, arranging and cleaning house, managing financial requirements, shopping, cooking, laundry, paying bills, mowing the lawn and deciding what to have for dinner, cooking, etc.
House hold work is basically doing for keeping your home clean and tidy at all times. Almost all of us have the experience of daily schedule and house hold work. Bust sometime this work schedule may be disturb due to some issues like your home mad is on long leave without informing you and you are finding yourself trapped in the unending work that your house has in store for you or your morning routine is disturb due to not finding  clean clothes or dishes. House hold activities are challenging and time consuming task which often leave one with fatigue and tiredness. In this article there are some simple tips by following which you can easily and smartly manage your house hold work or chores without any difficulties and fatigue.
Cleaning your House
You need to clean your house on daily basis. The daily household chores is not just mean to cleaning a house but house cleaning is one of the simple and easy task in house hold activities. Make a proper schedule for house cleaning activities and take only 20 to 3o minutes in morning and 30 to 3g minutes in evening for this schedule.
Cleaning your Living Room
First you need to clear all the dust and clutter from the living room floor.
Any items that are not belong to the living room, keep it other parts of the house and make space in your living room.
With the help vacuum hose you can easily remove cobwebs from ceilings and dust from ceiling fan or light fixtures.
Follow these simple tips and tricks for cleaning your fabric sofa.

Use vacuum cleaner for removing dust and clutter from sofas.
You can also use bristle brush for removing dust from the sofas.
Schedule for Household Laundry on Weekly Basis
Make a weekly schedule for your household laundry. Your laundry schedule depends on some different factors such as your family size, age of your children, and the different activities performs by your family members such as playing or other potentially dirty pursuits.  Make a one day proper schedule for laundry if you have a family of 3 to 4 members otherwise select to days per week for your household laundry.
Tips and Tricks for Cleaning your Kitchen
You should make a routine for cleaning your kitchen on daily basis as kitchen is one of the most busy and used placed in any one 's house where really messy stuff happens daily, such as cooking and eating. Kitchen requires a lot to clean it as kitchen is food preparation area, needs to be kept clean from a health perspective.
Décor your kitchen with a luxurious dinning set that compliment your life style and offer a lot seating space in the kitchen. You can also use the dining table for keeping the cooking clutter.
Managing your Monthly Budget
Try to manage your monthly expenditure less than your monthly income. If your monthly income is greater than your monthly expenditure then it's good otherwise it will create a headache and you are in tension at the end. So it's better to manage your monthly expenditure with a proper schedule and try to minimize it as compare to your monthly income.
Planning Good Things
Prepare a shopping list in advance to avoid extra expenditure and save money as well.
Keep each and every item on its place after using in order to minimize the clutter. This can save your energy and time.
Keep a regular check on your home environment and clear up clutter regularly to avoid the heavy workload
Select your new furniture from that online store, which offer each product of furniture at reasonable price.