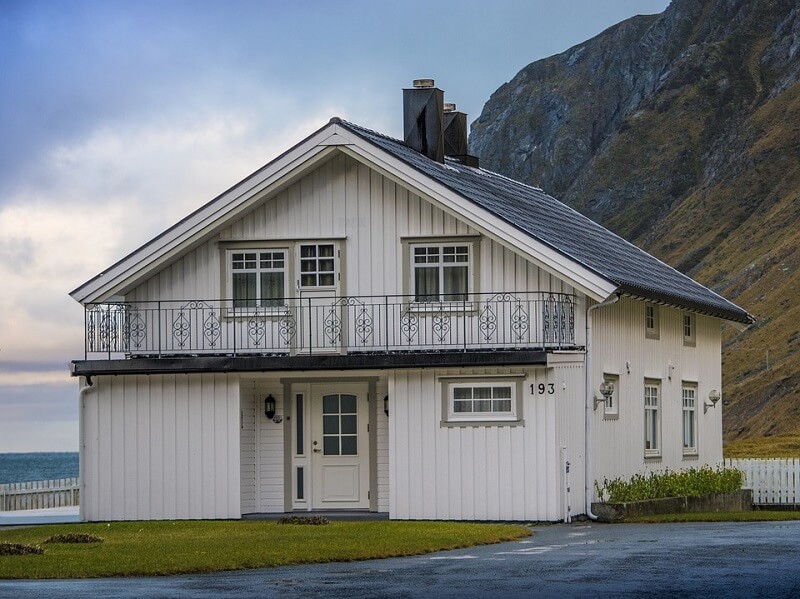 Replacing the roof is the first thing that people considers while renovating the house. It is very important to decide that what type of roof you need for your house. For house renovation there are many types of roofs with a set of advantages and disadvantages. There are few types of roofing material available in the market that are inexpensive but it does not last for long. On the other hand, some expensive roofing materials are also available that lasts very long. Most of the roofing uses following roofing materials for renovating s house:
1. Clay Tiles
Clay tiles are the most common roofing material used since ages. The tiles are made up of clay and were baked in kiln. Clay tiles are considered to be one of the most durable roofing materials used throughout the world. Variety of colours of clay tiles are available in the market thus you can use matching colour tiles. Orange clay tiles are the most common all around the world. But the disadvantage is that the clay tiles easily cracks due to pressure. One of the disadvantages of clay tiles are the heaviness of the material. Clay tiles roof installation includes extensive labour charges.
2. Slate
Like clay tiles, Slate are also considered to be durable roofing material all around the world. Stale is actually more preferred than clay tiles because it is more resistant to breakage. Slate also comes in variety of colours but the most common colour is grey.   Now the manufacturers are using the mixture of slate and cement which is said to be harder and crack resistant as co pare to normal slate.
3. Concrete
Concrete roofing material is considered to be better than clay and slate because of its durability. Along with crack resistance property, the concrete roofing materials are good insulators that does not allows heat or electricity to pass through the material. Concrete roofing material also comes in variety of colour range. Concrete roofing is easy to repair after it gets damaged. As compared to Asphalt Shingles, Concrete roofing includes expensive installation. If it the concrete roof is installed properly then it can last up to 30 -40 years.
4. Steel
In few areas people uses steel as their roofing material but it has few disadvantages as well. Steel used in roof makes lots of noise during the rain and known to be poor insulator especially during cold weathers. In some places people uses heat reflecting coatings to improve the poor insulation problem. One of the advantages added with metal roofing material is that it is available in wide variety of colours in market.
5. Asphalt Shingles
In modern housing colonies, people use Asphalt Shingles as roofing material. Asphalt Shingles are easy to install and they acts as good insulators. Asphalt Shingles are also known to be damage and fire resistance. It is one of the cheapest roofing materials available in the market. Asphalt Shingles is available in both solid and blended colours that last for 10-20years.
Best Roofing Material
The main objective of the roof is to protect you from harsh weather. The roofing material must be break resistance so that it must not crack of get damaged easily. The roofing materials used by the house owners must be a good insulator and must be fire resistance. You should also take advise from the professional roofing companies in Kilmarnock. The choice of selecting roofing material must be in accordance with the climatic condition of that area. For example if your house is in an area where torrential rain and high winds are common then you must choose crack resistance and water proof roofing material.