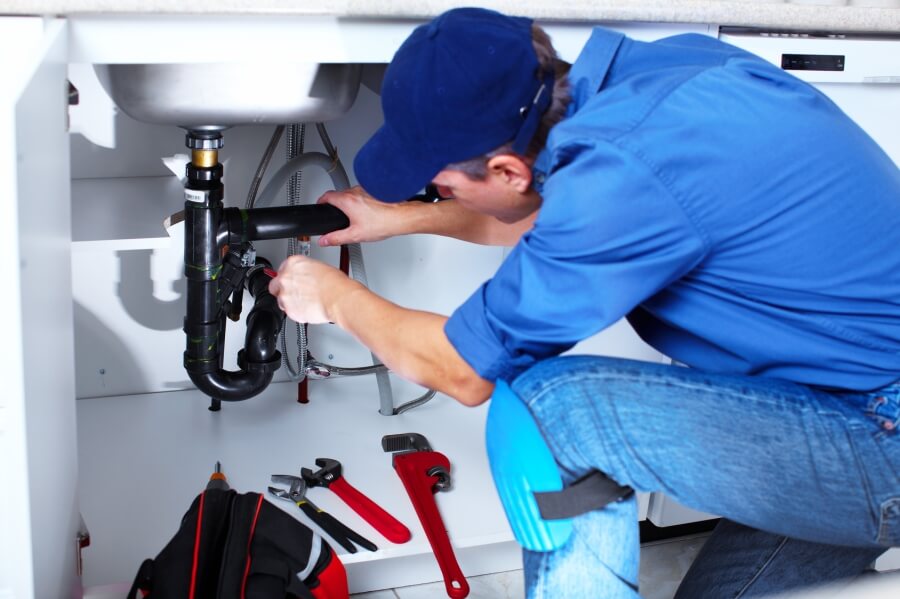 The plumbing pipes are the blood vessels of your household. If they get clogged or fall into disrepair, everything will go downhill from there. We can all do our part in trying to prevent any sort of damage to the pipes – utilizing stainless steel strainers in the sinks, not clogging your toilet with big chunks of paper, as well as using chemicals that are made to corrode the sediment in your pipes and wash it all away. Those are just some of the known methods that can help your plumbing last longer.
On the other hand, none of us can stop time, and everything that is used often will fall into disrepair sooner or later. We are all trying to save as much money as we can, but once the plumbing goes awry, the repairs won't come cheap. Fortunately, with some knowledge under your belt, you can get some elbow room when it comes to the finances required for these sorts of fixes, so keep on reading if you want to learn more about cost-effective plumbing repairs.
Plumb it like a pro
One of the first things that come to mind when talking about cost-effective repairs is the do-it-yourself treatment, and sure enough, most of us can do some of the minor fixes (as replacing a shower head, for instance).
If a bigger problem emerges, a cost of such repairs can go from $100 to $250. Most of the plumbers have a call-out fee that ranges from $60 to $100, and if you take a bit of time out of your day to learn how to use a wrench, that could keep some money in your pocket, provided that you really know what you are doing, otherwise you'll end up paying more than if you called a pro to tackle the issue when it occurred.
If your entire house has fallen into disrepair due to inexpert tackling of plumbing issues, the bills can get astronomical really fast. The worst-case scenario that includes replacing the pipes can get you up to $15000 dollars, which makes expenditures on routine maintenance sound particularly reasonable.
Practical ways to save money
A sewer line inspection is a cost-effective solution to find out the exact source of the plumbing problem and lead the plumbers to take the right step to solve it. It's simple, affordable, and highly recommended for houses that may have older or failing plumbing. If you notice clogs, blockage, or foul odors, you will need a CCTV sewer camera inspection.
Of course, there are ways to save money even when calling a plumber is necessary. You can focus on functional repairs, which means you'll spend money on the parts of your pipes that are exposed or damaged and draw the line there. This will end up saving you at least 50% of the worst-case scenario's price.
You can also replace the plumbing during your home renovations. The pipes will be exposed during the renovation anyways, so why not use the chance to inspect the pipes for potential issues and do the necessary patchwork. This can cost you up to $1000 dollars, which is a bargain considering what it can end up costing in case the pipes start bursting and the drains start clogging.
Routine maintenance
Some of the most common in-home plumbing issues include leaking interior water lines, leaking shut-off valves and blocked or clogged drains. Most of these problems emerge because of wear and tear. Basically, all of these problems can be avoided with routine maintenance.
This is the key thing when it comes to the topic of cost-effectiveness. Routine maintenance might appear to be an extra investment you can easily do without. However, having your plumbing checked and problems prevented before they blow out of proportion is very favorable for your wallet.
If push comes to shove, you'll need someone to deal with the problem effectively, as these fully licensed specialists for blocked drains from Epping, who boast years of expertise behind them and offer 24/7 emergency services in case you ran into some nasty surprises.  So once the repairs are done, make sure to ask the repairmen if they have routine maintenance included in their services.
When it comes to drainage and pipes, no potential problem should ever be underestimated, because once it hits hard, your entire household is at risk. First of all, the dank odor will not only lower the quality of your life, but it will also come as a hindrance to your neighbors.
On the other hand, clogged drains can affect your household in direct and destructive ways – destroyed walls, ruined floors and furniture are all the extra financial expenditure that goes beyond the price of an entire plumbing repair.