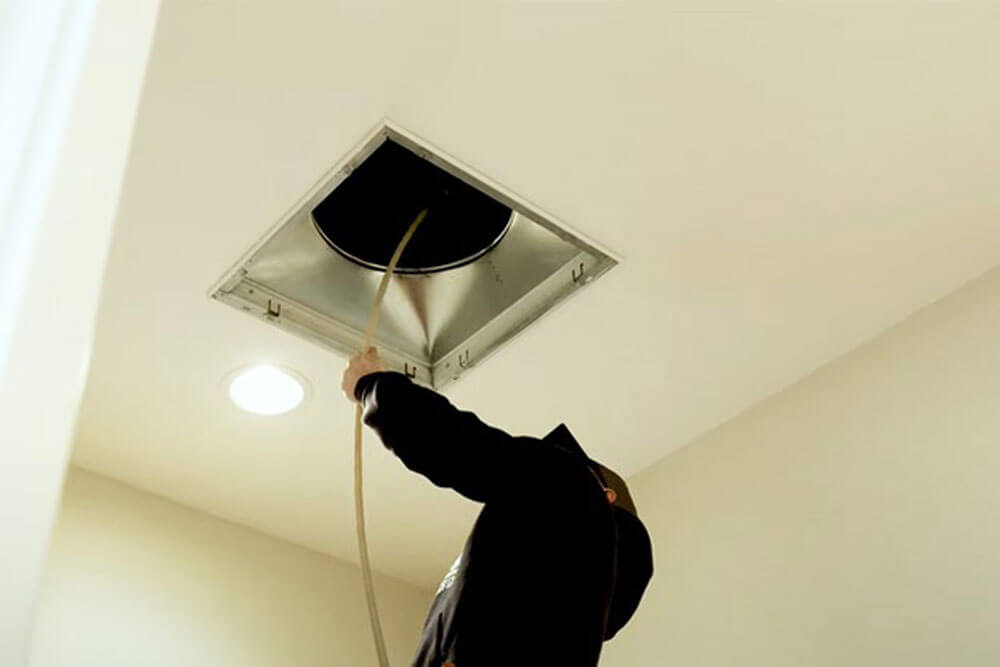 Living in Dallas, TX, comes with a lot of perks. From the fantastic food and culture to the friendly people and great weather, it's no wonder why so many people call this city home. However, with all of these benefits come some drawbacks as well.
One such drawback is the air pollution in Dallas. This is why it's so important to keep your air ducts clean and well-maintained. Read on to learn more about why regular air duct cleaning and maintenance is vital for anyone living in or around Dallas.
6 Important Reasons to Clean Air Ducts Frequently
Most people are reluctant about their air ducts until there's a problem. But the truth is, regular air duct cleaning and maintenance can save you a lot of time, money, and headaches.
Here are 6 reasons for keeping your air ducts clean and well-maintained:
First, it improves indoor air quality. Cleaning on a regular basis will assist to eliminate toxins from the air and enhance the quality of your indoor air.
Second, it removes odors from your home. Over time, cooking odors, pet smells, and other unpleasant odors can build up in your air ducts. This can make your home smell musty or stale. Regular cleaning will help remove these odors from your home.
Third, it helps improve heating and cooling efficiency. When your air ducts are full of dirt and debris, they can't work as efficiently as they should. This means your HVAC system has to work harder to heat and cool your home, which costs you more money in energy bills.
Fourth, it prolongs the life of your HVAC system. When your air ducts are clean, it costs less wear and tear for your HVAC system
Fifth, it can increase the existing equity of your home. If you're selling your house, the quality of your HVAC system will be scrutinized by interested parties who would want to buy your property. A well-maintained system with clean air ducts will give them confidence that the home is well-cared for and worth their investment.
Sixth, it gives comfort. Knowing that your air ducts are clean and well-maintained can give you peace of mind and help you breathe easier.
Regular air duct cleaning and maintenance is important for a number of reasons. if you missed out on your air duct cleaning, contact a professional HVAC cleaning company now and make your air ducts free of pollutants.
How can you Ensure Professional HVAC Cleaning and Maintenance?
The answer is simple: hiring a professional HVAC company. Not only will they have the knowledge and experience to clean and maintain your air ducts properly, but they will also have the proper equipment to do so. This way, you can rest assured that your air ducts are being properly cleaned and maintained and that your family is breathing in clean, healthy air.
So, if you're looking to get the best Duct cleaning in Dallas, be sure to hire a well-reputed company that can get the job done right. Your lungs will thank you!
8 Things to Look for When Hiring an Air Duct Cleaning Company
You should consider a few factors while looking for a good HVAC cleaning company. These are:
Ensure that the company is certified by the NADCA. This certification ensures that the company has been properly trained and knows how to safely and effectively clean your air ducts.
Ask the company for references. A reputable organization would gladly supply you with references from delighted customers. These references can help you gauge whether or not the company is reputable and trustworthy.
Make sure that the company uses proper equipment. This includes high-powered vacuums and brushes designed specifically for air ducts. You wouldn't want your air ducts to be damaged with subpar cleaning equipment.
Make sure the company has insurance. This safeguards you in the event of accidents that might occur while cleaning.
Get an estimate in writing before hiring the company. This way, you'll know exactly how much the job will cost, and there won't be any surprises later on.
Ask around for recommendations. Talk to your friends, family, and neighbors to see if they have any recommendations for good air duct cleaning companies.
Do some research online. Read online reviews of air duct cleaning companies to get a feel for what others have experienced.
Make sure the company offers a warranty. This shows that they stand behind their work and are confident in their ability to deliver quality results.
By following these tips, you can be sure that you're hiring a good air duct cleaning company that will do a great job of keeping your home's air quality clean and fresh. Don't wait until your air ducts are full of dust and dirt – act now and hire a professional!
Consequences of Not Cleaning Air Ducts Regularly
There are a few consequences of not regularly cleaning your air ducts. One is that the build-up of dust and debris can cause the ducts to become clogged. This can result in bad indoor air quality and, in certain cases, health issues. Additionally, not regularly cleaning air ducts can also lead to inefficient operation of your heating and cooling system, as it has to work harder to move air through the ducts.
Ultimately, this means higher energy bills for you. So, if you want to save money and keep your family healthy, be sure to schedule regular air duct cleanings!
Conclusion
Air duct cleaning and maintenance are essential for keeping your home clean and fresh. Not only does it help keep your indoor air quality high, but it can also help improve your energy efficiency and reduce the amount of dust in your home. If your dirty air ducts need cleaning, now is a wonderful opportunity to call a professional HVAC cleaning and maintenance company to book an appointment.