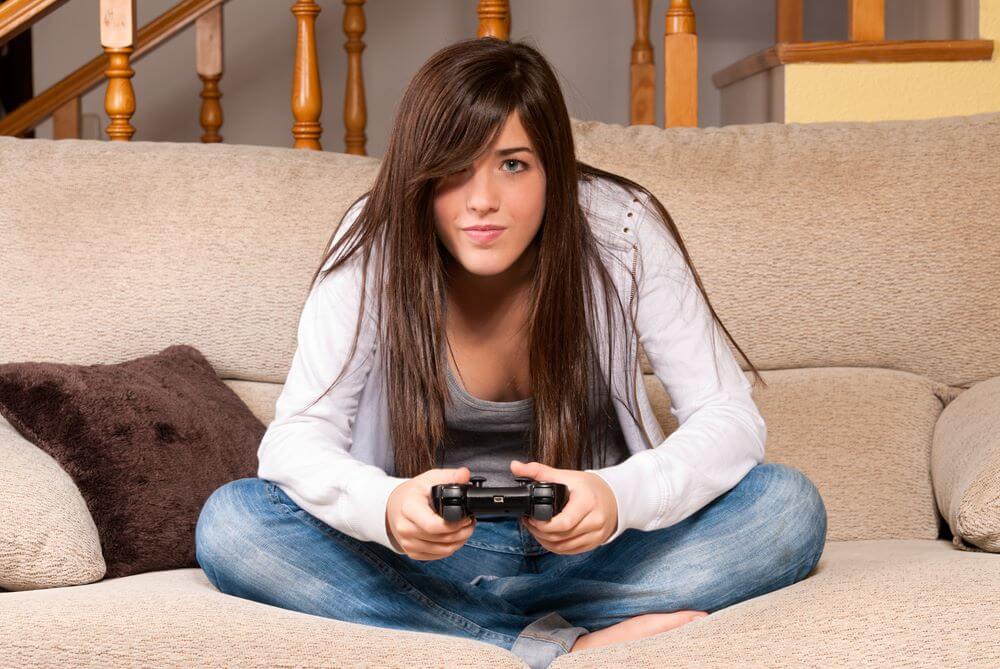 If you're passionate about gaming, then it's a must to get yourself a space and devote it in a gaming room, which should be both comfortable and packed with a variety of technology, from the latest consoles to the trendy and relaxing couch. If you have a spacious basement with untapped possibilities, you're definitely a step closer to achieving your very own home entertainment centre.
1. Game Plan
Arcades, game consoles, pink-pong, pool table, poker table, board game nook for the kids etc., the possibilities are endless, but not all of the items you have in mind will not make it into the room. It will not always be about how much budget you have, but the selection of gaming equipment will depend heavily on how much space you have available. Keep in mind that most game tables requires a broad space around them. Before buying anything, make sure to decide beforehand what are the top gaming options on your and your family's priority list then create a layout to see if everything will fit perfectly in your space without over-packing the room. Having a balanced array of fun activities with comfort is what an ideal game room is all about.
2. Size
The first and the probably the most important to consider while setting up a gaming room is its size which will dictate a lot of your other choices, as well as have an impact on you and your family's experience and pleasure of the room. There are no rules about the dimensions of a gaming room but there are a few things to take into consideration. It should neither be too big or too small. If your room is too big, it will have a negative impact on immersion in the game, sound and overall comfort of the space, On the other hand, if it's too small, you'll feel overcrowded and restricted with your movements. The room should have ample space for the TV to be placed in a noise-free area, a suitable distance for the gaming console and the recliner or couch and an added space for your family and friends to sit around,
3. Lighting
Lighting is a crucial part of the gaming room, as it is the key to the overall look and feel of the room. Your gaming room should not be overly well-lit but should be such that the room's functionality and style will not suffer, so make sure to consider adding a few layers of light with different types of fixtures. To change mood and create an ambiance, use dimmable lights. For your valuable displays like trophies and sports memorabilia, installing a track light is best to highlight them, while a soft light such as floor lamps is something to consider if the room is really big. Also if you are going to have a projector setting, your room should get completely dark to get the best result and for a TV setup, the light should not be placed on the wall opposite to the TV. Lighting not only gives the room an incredibly cool look, but there are also studies showing that it can have an impact on people's mood and cognitive functioning.
4. Soundproofing
Sound level in a gaming room can go really high most of the time, especially if it is set up with a surround sound which could be a problem not just with other house members but with your neighbors as well, that's why soundproofing the gaming room should be one of your top priorities. Aside from this, it'll also help improve the quality of sound in your gaming room.
There are different ways to prevent noise from disturbing various areas of the house. It is a good idea to consult your contractor to help you choose the most appropriate solution for your space or you can also do some basic soundproofing yourself. Some popular choices includes frames added to ceiling and walls, neoprene sheeting, layers of insulating foam or drywalls designed especially for noise reduction in buildings. If a professional soundproofing project is not within your budget, you can try furnishing your room with materials that can absorb noise such as carpets, thick curtains or wall-mounted acoustic panels.
5. Ventilation
To keep the area dry, proper ventilation is essential. Your gaming room, especially if it's in the basement is prone to nasty odours and even mould growth, so taking into account both moisture content and air quality is a must. You can ask your contractor about the possible solution for it, or if you're doing the project yourself, you can add vents and fans aside from keeping the windows opened at regular intervals to improve the ventilation of your room. Ventilation will depend on the size of your area as well as the appliances and furniture you want to put in it. An exhaust fan on one side and a ventilation on the other end is enough for a modest sized room.
6. Tv or Projector
Playing games on a small screen is not as much fun as on a bigger screen, and generally it's fair to say that bigger is better. If budget permits it, invest in a large LED or OLED TV for a world of difference in your gaming experience. Or you can also opt for a projector onto a large, white wall, where you can change the distance and projection size. Keep in mind that whatever you choose, it should have enough options for connectivity for pairing it with speakers, consoles, etc.
7. Speakers
Sound is a necessary part of the gaming room setup that should never be overlooked. Investing in quality speakers is a must to fully enjoy the gaming experience. Wireless speakers in 5.1 or 7.1 channels surround setup or a multiple speaker systems in 2.1 or 7.1 channels are an ideal option.
8. Wiring
Setting up a gaming room means there will be a lot of gadgets and wires across the room that can make it look cluttered. String of cables that are left loose can pose danger, most specially to children. First and foremost, make sure that your installation fits the electrical needs of your gaming room. It is a good idea to hire an electrician than to have accidents that may arise from faulty firings. Aside from this, tangled cables can be a real eyesore and the best solution to hide them is to cover all the wires under the carpet, behind the shelves or tie them up so as not to spoil the overall look of the room. Another way to avoid running wires across the room for the power socket is by purchasing attractive and hg-quality extension cords.