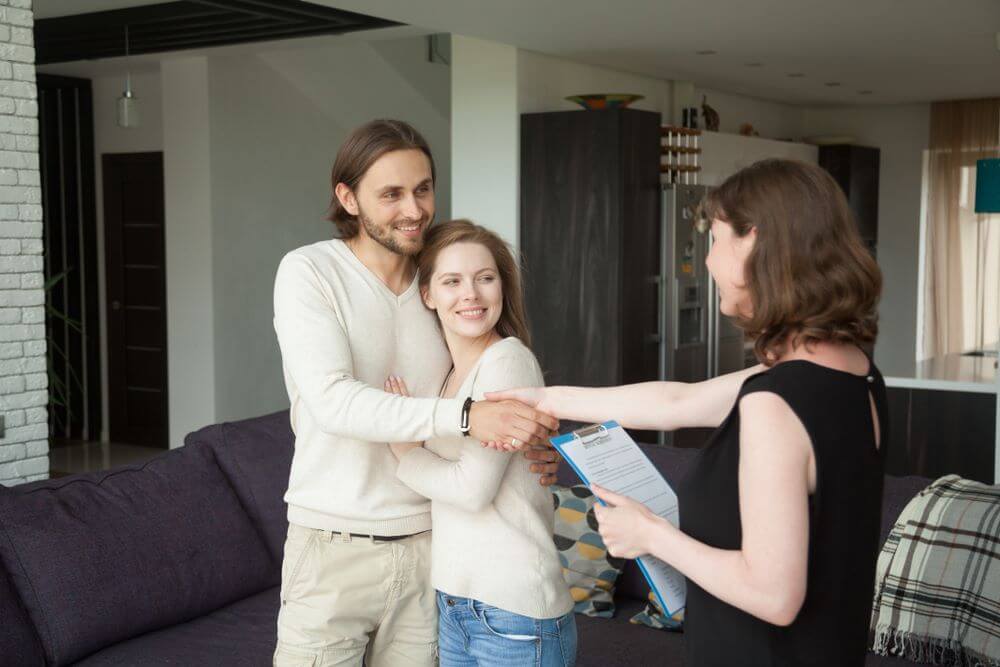 When it comes to letting a property, this can prove to be an excellent investment and source of income if done properly. If you are considering becoming a landlord, or already one in London, you will still need to make sure that you are up to date with the legal changes. Whether you own a single property to rent or a professional multi-landlord, you have to keep on track with the standard legal requirements and stay in line with the best practices in the industry.
If you are unsure of your legal obligations as a landlord, you can always seek professional advice from local estate agents in your area. If you are a landlord in London, here are some simple tips can help you be the perfect one.
Choose an agent that is accredited, such as Fish Need Water. This will help to provide valuable information and protections to you and your tenants.
You and your estate agent experts will have to provide new tenants with the various documents at different stages of the process of letting. This has to include Energy Performance Certificate and a current Gas Safety Certificate.
Stay up to date with the developments in legislation affecting residential management.
Be clear about all the fees that tenants have to pay to you and your estate agents, and stay proactive in making them aware well in advance of a renewal or tenancy, what they may owe.
Ensure that you advertise your property in accordance with the law and honestly. Avoid misleading prospective tenants.
Provide your tenant with a clear and well-written tenancy agreement. If you are taking a deposit, make sure it is taken in accordance with the local law and that relevant documents are served right on time.
Provide your tenants with your contact details, including a telephone number and other details they can use if in case an emergency comes up.
Clearly, state in the agreement the party responsible for various bills and make sure that you co-operate with your tenant to ensure they are charged for the usage of the property.
Make sure that you upgrade your property, repair necessary areas before a tenant move into their new home.
What to Know Before You Become a Tenant
For most people, buy-to-let is becoming a popular and trendy project to work on and earn some good money. Buyers can purchase a relatively cheaper property, add some upgrades and turn it into a home that tenants could rent with more money. Rental properties for most can be an exciting investment, but that's not always easy when you are a landlord. Here are some things you as a landlord in London can keep in mind before taking the plunge into the world of "buy-to-let."
You Need Money to Make More Money
When you get the idea of investing in "buy-to-let" properties, this means you need to invest money to make more. If you don't have the right amount needed for the start-up capital, the chances are greater that you could end up in a bad situation. If you do not have enough money at the start, then you may not be able to get anywhere with the investment you make. If you have to take some loan, then you are in a riskier situation and will need to focus on paying that amount before making any profit. Before investing in buy-to-let properties, you can save up as much as possible.
Getting All the Money Is Not Possible
When you rent out your house, don't think ha you can get all the money at once. This isn't so simple and there are other finances to consider. Renting out a property should be considered as an income, so any profit made has to be taxed.  Make sure that all your financial records are up to date and check whether you are insured correctly or not.
Consider Your Tenants
When you choose a property, depending on the type you invest in, this will attract a certain group or type of tenants. You need to decide what sort of tenants you wish to attract when you finally decide to rent out the property and make purchases based on that in the end. If you decide to buy a terraced home in an area where universities are more common, this will likely attract students. If you choose to buy a small countryside type house or a Victorian type, you will likely attract smaller or elderly families/couples.
At first, the journey of being a landlord may seem like a great deal to take in, but rest assured that your local agent can give you the best guidance and advice needed to ensure you comply with the law and be the best possible landlord. So, take your time and choose the best East Dulwich estate agents that have years of experience.