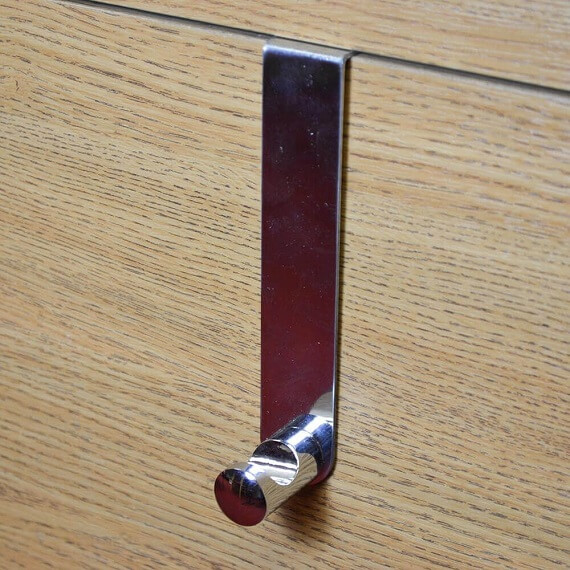 Every house, its furniture and how it's kept is a way to know about the people that reside within. Hence, it's important to get even the smallest piece of furniture based on your preferences to express your choice and radiate your style. There are always two sides to a coin, as well as two sides to a story. When selecting even the smallest of things such as door hooks, coat hooks, clothes hooks and towel hooks, there are certain things to keep in mind.
If you are looking to buy coat hooks for your home, then there are specific ones that would sit well with all the different types of rooms in your house. For your better convenience, here are the types of coat hooks to choose from
Ball End Double Robe Hook Antique Brass
This type of hook is for those people that love the look of antique. The Ball End Double Robe Hook Antique Brass is one the types of clothes hooks that will give your house the rustic touch you want, as well as serve as a form of convenience for you on lazy days. It sits well with doors made of hardwood and oak and adds the extra tinge of sophisticated royalty to them.
If you are the one for all things shiny and extravagant, then the Faceted Glass Single Hook for you. This one is best for those who are quite into detailing and prefer every piece of furniture and embellishment to have their own limelight. With a small glass globe attached to the front, it gives your doors the extra attention they need.
Single Coat Hook Steel Chrome
For those of you who resort to the simplest designs of embellishment, this Single Hook Steel Chrome is the perfect candidate for you. It suits well with modernized homes and adds simplicity and character with its sleek design. A similar type of hook is the Single U-Shaped Hook Steel Chrome, which offers the same modernized feel with a little more design. This one is also perfect as a bathroom hook if you're looking for choices in towel hooks.
Ceramic Rose Single Hook Pink
One of the very creative designs for door hooks is the Ceramic Rose Single Hook Pink. The perfect candidate for your children's doors that will not only add color but will make your child motivated to hang their clothes. Imagine all the clothes you won't have to pick up for them! Moreover, this one comes in white too for a unisex advantage.
Stag Head Single Hook Rustic Iron
This hook will give you all the rustic wintery feels as promised. Imagine one of those cold wintery nights where this door hook serves as your coat hooks companion. Perfect for those who love a dose of character in even the smallest of things, such as the creative stag head in this iron door hook.