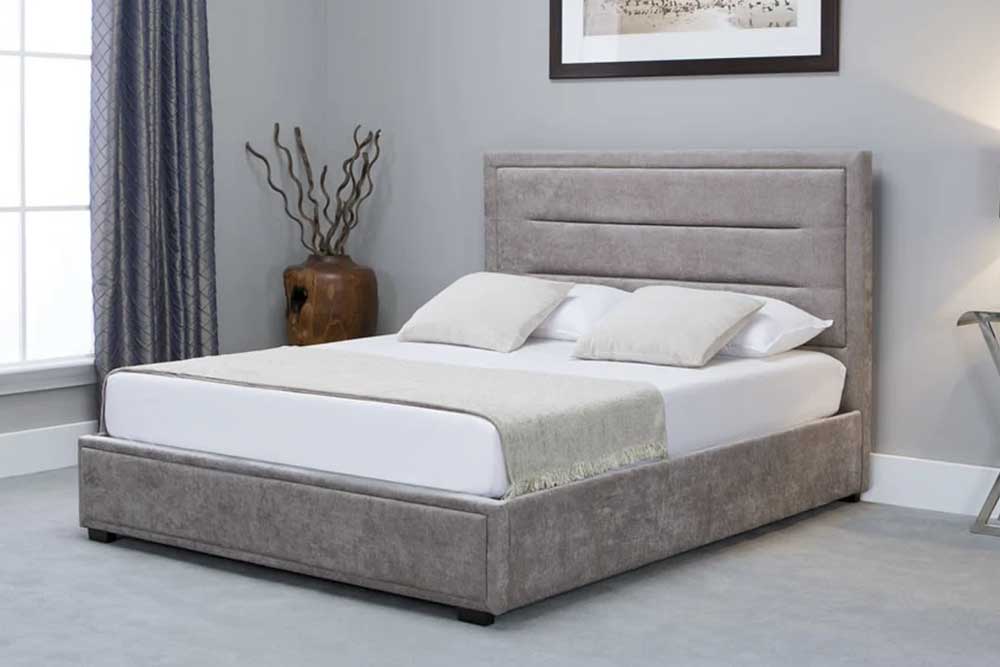 When it comes to buying a new small double bed, or any type of new furniture, there are always numerous things you must take into consideration. The size is important because you want to make sure it will fit the area you want to place it in and at the same time you don't want it to be too small so you wouldn't benefit enough from it. Buying bed frames that will be too big or too small, is something you really don't want to do.
The colour is important because you want it to match the rest of the furniture you already own and have placed in that room. Some diversity is fine but having all colours of the rainbow in the room might get a bit too much for the eyes.
Design is equally important as you probably don't want your new contemporary design small double bed clash the traditional rustic wardrobe you already own. Again, some diversity is fine, but you should always keep the bigger picture in mind.
Therefore, I always suggest everyone to take time before buying a new bed or a sofa, or any large piece of furniture that will have a serious impact on the look of the room. You should always plan and take several different options into account before deciding to buy one of them. A small double bed might not be something that will change the look of the bedroom much, but some other thing, like a leather corner sofa for instance will have a big impact on the look of your living room.
And there is another advantage of taking some time to decide. In the meantime, you might run into a sale and can get some of the items cheaper. This way you discuss the options properly and even save money!
Small Double Bed Mattress
It does not matter whether you already own a small double bed, or you are just in the process of buying it, one thing is certain; your bed needs a proper mattress. No matter how great your bed frame is, how good it looks and how sturdy it is. Even the best beds are rubbish without a solid mattress.
The mattress is the part of your bed that will always determine the quality of your sleep and your rest. But how to choose the right one, if the offer is so large? Well, the first thing you should pay attention to is the size. Considering you are reading this article, there is a solid chance you have or will soon have a small double bed, so you need an appropriate 4ft mattress that will fit. Sometimes there is a mattress included when you are buying the bed, but my advice would be to buy one without it and look for a quality one separately.
The best mattresses are those made of memory foam. So, in your case you are looking for a small double memory foam mattress. The memory foam will adapt to your body and support it entirely so your muscles will be able to get the proper night rest and as a result, you will be ready for all the challenges of the next day. A memory foam mattress is a great addition to any bed, not just to small double beds.
Buying a small double bed
We usually replace our beds every 10 years. That is a long period and you somehow get attached to your bed even though it really is only a piece of bedroom furniture. This is why replacing an old one with a brand new one is not easy and some people consider this a true project. We just get used to something and changing it may be uncomfortable even if the new one has more quality and is objectively more comfortable. Researches have shown that sleeping in a known environment will get you more rested and your bed is the centre of that environment.
Choose the proper small double bed frame
Choosing the right frame for your 4ft bed is the basic thing to do. Bear in mind there are several different names for the same bed sizes, so you better measure the frame just to be sure it is the right size. Then choose the material. There are two most common small bed types – small double metal beds and wooden ones. Wooden frames have always been a bit more popular, because of their versatility when it comes to style. They adapt to trends much quicker than metal frames, considering their crafting and cutting potential.
Hope the above mentioned information helps you to pick the right small double bed! For more details visit Better Bed Company