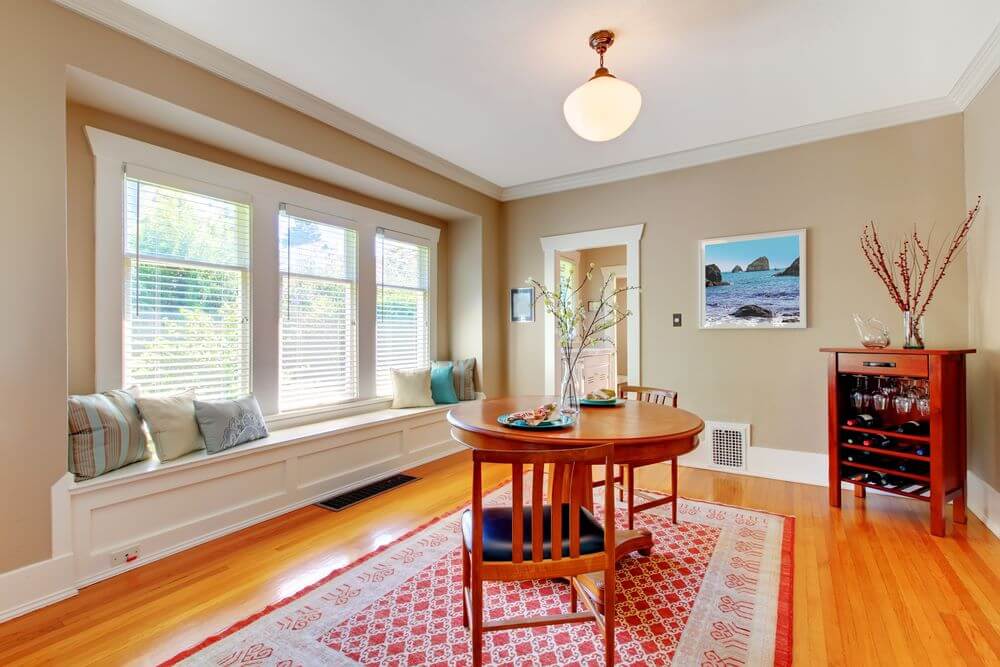 With newly refurbished one-bedroom rental flats bucking the London-wide trend of falling rents during the final months of 2016, we thought there might be a few landlords who would like to see their achievable rents rise too. With that in mind, we've put together a short list of ways to make your rental property look like it's been refurbished, but without actually doing all that work.
"While it's not advisable to conduct a complete overhaul between every tenant, if a long-term tenant has just vacated your property and it needs a little TLC anyway, it's always a good idea to make the property more welcoming," said Andrew Reeves, Pimlico estate agent. "Hopefully a few thoughtful changes and improvements will help to refresh and impress, without all of the work that can go with a full refurbishment."
Eyes on the Bathroom and Kitchen
Yes, we know, those are often the most expensive rooms to improve. And you're right. But, they're also the rooms that are important to prospective tenants, which means any money you spend will attract a relative reward and also last for some time.
If the bath and/or shower unit are clean, in excellent working order and can be left untouched, fine, leave them be. However, a new floor or medicine cabinet along with some matching accessories and even a new toilet lid, will help create an air of cleanliness and newness in the smallest room.
For the Kitchen, it might not be quite so easy, but, you can still make a difference with fewer changes than you might think. Again, a new floor covering will work wonders. But, in a kitchen people are always interested in the white goods, while kitchen cupboards make up a big part of the walls.
That means you need to have a good look at your existing appliances and if they've been in situ for a number of years, replace them with new ones. Yes, you're talking about a few hundred pounds of electricals, but they will last for some years and are sure to impress on viewings.
Kitchen cupboards are trickier. Not only is it a fiddly job but it can become expensive too. If the doors themselves are in good working order, still hanging evenly and aren't damaged then you could simply replace the handles.
"If your rental property was originally fitted to a good or high standard then many of the details we're discussing here should have plenty of life left in them," said Eden Harper, Brixton estate agent. "However, people like their home to look good and if you want to attract the best tenant you can, it's worth your while budgeting for a property makeover between tenants, even if it's just a minor one."
What About the Living Areas and Bedrooms?
These are areas you can dress to look impressive at relatively little cost, so it's something you should definitely do. While carpets can be inexpensive, if the one that's already down is fine, consider a nice, small rug, just to add a that 'new' look.
A stylish mirror, clock or light fitting can also make a real difference to a living room, hallway or bedroom. It can draw the eye on viewings and make a prospective tenant think you, the landlord, has spent some time – and money – on making the place look good and feel like a new (-ish) property.
"Of course, if you don't go for the whole refurbishment with newly plastered walls and brand new bathroom suites, then no-one is going to think you have conducted a full refurb," said Robert Holmes estate agent based in Wimbledon. "But, with just a few touches you can show potential tenants that you do take care of your properties and that's sure to (hopefully) impress the right ones."